Open House Jan 6th, 2018 is nearly here!
Our open house is nearly here!  It's a new year… and we finished all the construction on the very last day of last year… kind of fitting with how 2017 ran here in Houston; some good things, some bad things and some great things.
But it's behind us now and it's time to move forward. If you've ever been interested in the Art of Aikido or Iaijutsu, or need to get your head and your body moving forward together, come visit us (or just start training… it's a new year).
The open house format is the same as in the last post on it.  The dojo will open up at 5:30pm on Saturday, with an open class at 6:30pm.  There will be demonstrations of some women's self-defense, law enforcement and Iaijutsu toward the end of the time and students and instructors to answer questions.  Children are welcome as we are moving forward with children's classes.
I've posted some before and after pictures of the new space with this post to give you a taste.  Come help us celebrate new beginnings!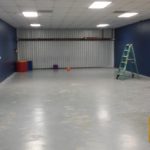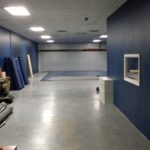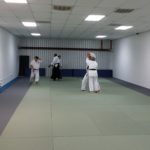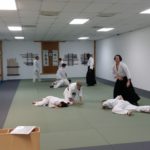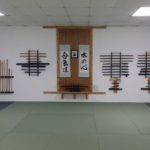 (Please note that Google maps may not be showing the correct place in the Dixie Farm Business Park complex.  When you turn in off of the I-45 northbound feeder, we are in the building directly in front of you at the end of the street – Suite 140-D, not 174-B.  Please park behind the leasing office on the right.)